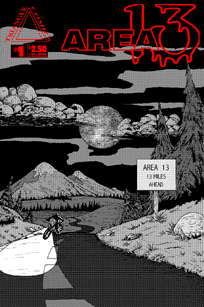 AREA 13 No.1 is a full size comic book
To see a previews, just click on the titles.
"The Boogyman"ll get cha!"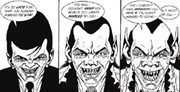 written and illustrated by Michael Bridges, is about a boy who is confronted by the Boogyman, after his mother warned him the Boogyman would come if he didn't settle down. But he's not the monster the boys' mother described him to be. He's actually a nice guy. Or is he?
"Forget me not!"



written and illustrated by Roy Dornbucsh, is about a man who learns the truth about the paintings in an old church, by living it.
"Dreamscape!"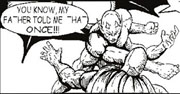 written andillustrated by Troy Gillogly, about a warrior, in a land beyond reality, who has to save a young boy from a demon.